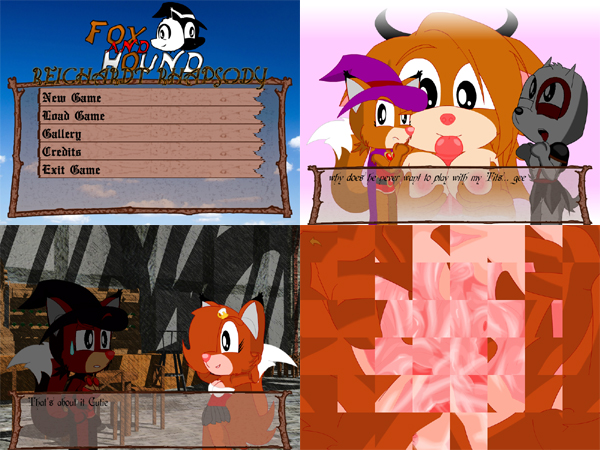 Whay! Act 1 of the first Fables of Fulosus game is out game! Fox and Hound – Reichardt Rhapsody
The Demo features the Complete Act 1 with:
-2 Playable characters
-9 Multiscreen Animated Sex scenes
-15 Interactable characters
-12 Locations
-4 Mini-game Puzzles
—————–
The Demo can be downloaded at: http://www.Tempysart.com/Patreon/FHE1-Demo.zip
Zip Password: "FullDemoAugust820"
While alot of the sound and music is done, there are a number of sounds and music haven't been completed.
Please leave feedback of bugs or suggestions.